As the year nears to a close, bakeries everywhere are finishing up their last-minute holiday orders. They should also be looking ahead to the bakery trends that are projected to dominate the industry in 2023. Staying on top of bakery trends can help bakeries earn extra income and become popular establishments in their area. From fresh-baked to bargain buys, here are the projected trends in the bakery industry for 2023.
'Newstalgia'
As mentioned in a previous blog post, nostalgia is big in the bakery industry right now. They're calling it "newstalgia", a modern-day twist on the classic treats you know and love. It seems that during the pandemic, home bakers and retail bakers alike turned to the past and made the treats that reminded them of the good times or baked goods that were popular during their childhood. That nostalgic wave has recently had bakers putting a new fun twist on the classics which has now led to new trends that look to carry themselves well into the new year. We recommend adding a fun "newstolgic" product to your menu in 2023.
Feel-Good Food
In the past, consumers have been exceedingly health-conscious. We have seen bakeries formulate healthy versions of popular items to cater to the "health kick". However, the latest trends for the new year are pointing in a different direction. Although consumers are still placing a stronger emphasis on health, they are no longer looking at sweet treats with such a negative perception. Starting now and well into 2023, we will see consumers turning to baked treats for that "feel-good moment" in their day. This change in perception is projected to positively impact bakeries producing cookies, cakes and other sweet products. With increased demand comes an increased need for automation, so it may be time to look to a bakery machine to help automate production in your bakery.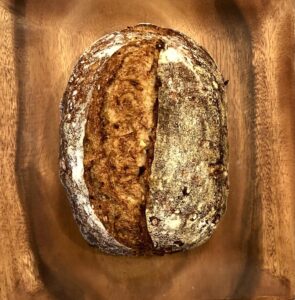 Oven Fresh
You know it all too well, the smell of fresh baked breads or pastries that flows through your nose and triggers your hunger. In 2023, more consumers are going to be looking for and expecting that smell to flow throughout supermarkets and retail bakeries and cafes. Fresh breads in particular are sure to take over in the coming year so bakers everywhere should grab their bread baker supplies and fire up the stone ovens for some artisan bread baking. With artisan bakeries growing in popularity other businesses like supermarkets, cafes and restaurants are looking to produce their own fresh breads.
Baking at a Bargain
With costs of just about everything rising and projected to continue rising in 2023, consumers are looking for cheaper alternatives to products. Luckily, baked goods are relatively affordable and businesses believe that baked products will thrive in this situation while other companies struggle. If you look at how bakeries and pizzerias made it through the pandemic, this news will be no surprise to you. The bakery industry has proven to be profitable during tougher times and the new year will be no exception. As more people look to save money in 2023, dining in will be more frequent, so having breakfast pastries and after-dinner sweets available at home will increase in demand.
Vegan Quality
Vegan options in baking have been around for quite a while now. According to Fortune Business Insights, the global vegan food market is predicted to grow by around 13% during 2022-2028. The bakery industry is noticing veganism changing from a trend to more of a consumer behavior over the last few years. With the growing popularity of vegan baked goods, consumers have access to more vegan options than ever before. With more vegan options available, consumers are starting to notice a difference and it's going to be more important than ever that vegan options taste just as good as regular baked goods. Making sure bakeries are equipped with bakery mixers that can properly blend ingredients and produce a product similar to the original will be extremely important in the new year and beyond.
With these trends in mind, now is the time to start planning your 2023 bakery strategy and ensure your bakery is offering the hottest and most popular items. We will keep our finger on the pulse for you all as well and make sure that we update you on all the additional trends that form throughout the new year.