Bakeries have been around since 168 BC in Rome when the demand for baked goods was so high they formed a Bakers Guild. Since then baked goods have continued to be in demand, however, the baking industry has changed over the years. The baking industry has seen major changes in baking equipment and also changes in types of products and what is popular. One major factor that is shaping the baking industry is bakery technology. The technology being used in bakeries is allowing for easier and quicker production of baked goods, allowing bakeries to save on labor, and slowly but surely shaping the baking industry as we know it.
Bakery equipment as you know it is a thing of the past. The new equipment we are seeing features "smart" controls and advanced bakery technology. Smart controls allow bakers to store recipes programs into the machine so that they could easily and efficiently produce multiple types of products at the push of a button. Empire Bakery Equipment offers a variety of products with smart technology. Our Suprema Cookie Depositor features a touch screen control panel with a 200-recipe memory capacity so you can produce 180 trays of butter cookies and macarons in an hour! You can imagine the labor-saving advantages of having all of your cookie recipes automated and ready to be produced at the push of a button. Bakery technology like this will allow bakeries to produce large quantities of products without having to hire extra help or expand their bakery size.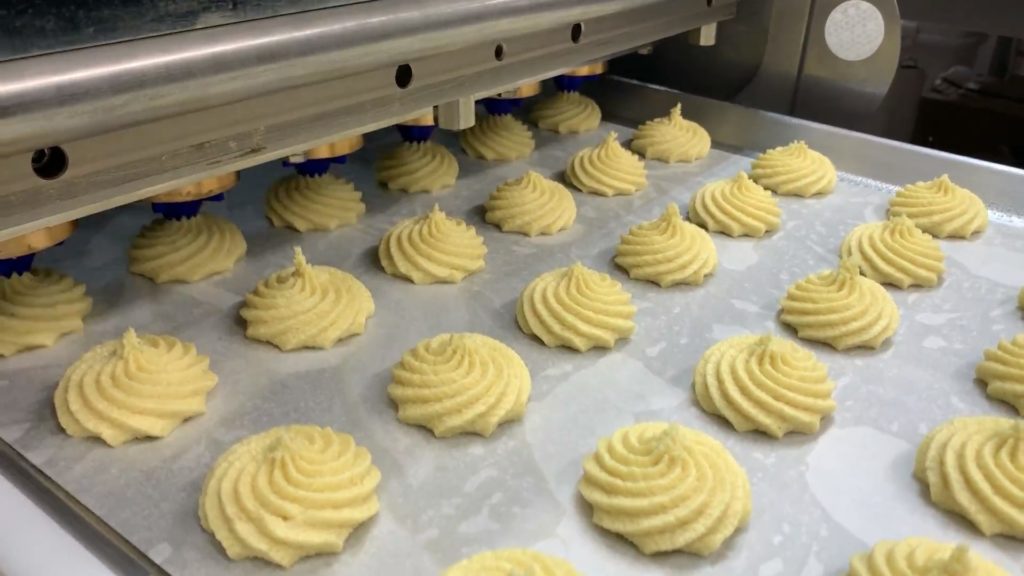 Another example of smart bakery technology could be found in our SMART Reversible Dough Sheeter. This sheeter allows for complete automated production of laminated doughs, pie crusts, cookies and more. The intuitive "SMART" software of the sheeter allows you to save up to 50 pre-programmed production sequences that can be initiated at the touch of a button. The SMART Reversible Dough Sheeter also features an automatic flour duster and automatic dough rolling attachment, taking its technological capabilities to another level. All bakers know the labor and stress behind hand-sheeting dough with a roller and working with laminated doughs. The SMART dough sheeter machine makes production simple, consistent and efficient.
The Romans from 168 BC did not have the bakery technology we do now; today we have the luxury of being able to automate production more effectively and efficiently than ever. As technology continues to advance in the world of bakery machines and equipment Empire will be there to make sure its customers are receiving the most state-of-the-art products to help ensure their bakery business is a success. Empire is excited to see how innovation continues to shape the baking industry.