For years, the saying has always been "quality over quantity". With Empire's Industrial Bakery Equipment, you now get both quality AND quantity. Quality bakery automation is a valuable tool for mid to large-sized bakeries and bakery production facilities. Maximum production means nothing if your products are inconsistent and of low quality. Luckily the remedy for that issue is the variety of innovative Industrial and Wholesale Bakery Equipment that Empire offers.
Whether you are looking for a bread production line, industrial bread oven, pastry lines or roll lines, Empire has a solution that will help streamline and increase your bakery production without ever having to sacrifice the quality and consistency of your product.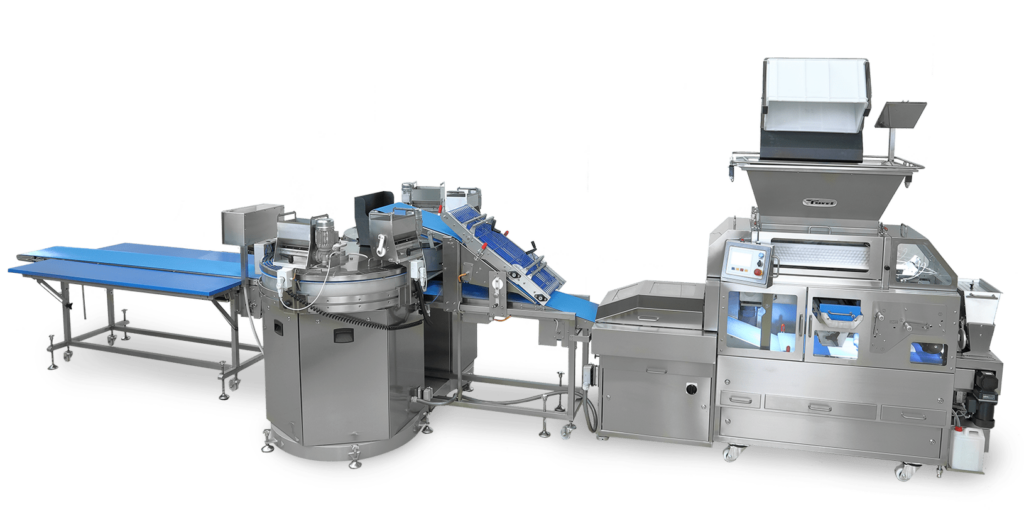 For those looking to increase their bread production, Empire offers fully customizable wholesale and industrial bread production lines. Capable of producing a variety of types of bread these lines can handle high hydration doughs and ensures a no-stress production that does not de-gas the dough and produces a "handcrafted" quality product. Not only do these lines increase production, but their ability to be operated by a single person allows for bakeries and facilities to save on overall labor costs. Outside of bread production, Empire also offers wholesale and industrial pastry lines for the delicate production of high-quality croissants, strudel and other pastries. These fully-customizable lines allow you to create an efficient production line for various pastries.
As the products finish their cycle on our production lines, they can then be transferred to our industrial bread machine, the MecaMATIC Multi-Deck Tunnel Oven. Perfectly suited for medium to high volume hearth and pan bread production, the MecaMATIC will produce the highest quality artisan breads. With its automatic loading and unloading system, the MecaMATIC is the keystone to any fully-automated baking line.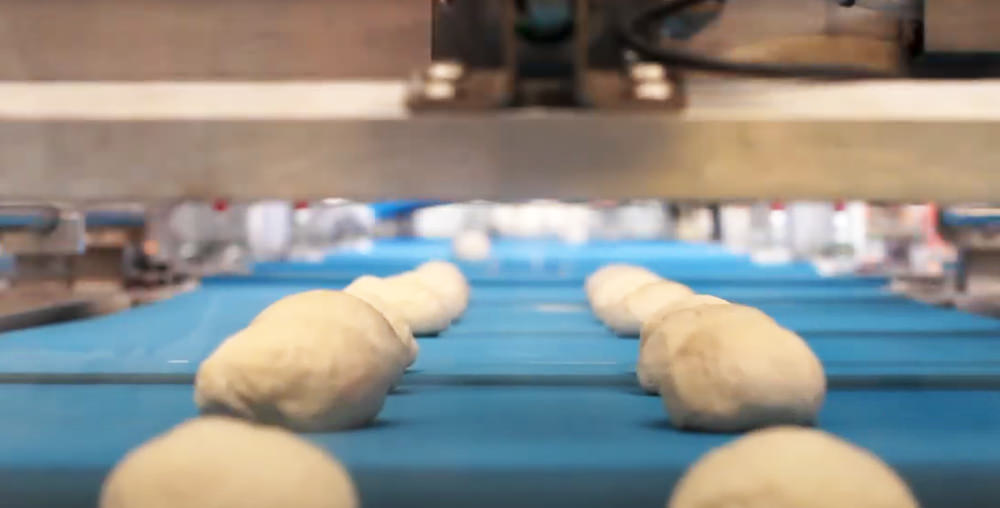 There's a misconception when it comes to the mass production of baked goods. Most think that a production line will produce a lower quality product as opposed to handmade. Well, we are here to tell you that that is just simply not the case. With wholesale and industrial bakery solutions from Empire, bakeries and facilities can maximize production with the consistency and quality of a handmade product.