The bakery industry is ever-changing and consistently evolving. Whether it's a hot new product or the latest innovative equipment, there is always something new and exciting just around the corner. The latest product craze lately has been the flakey and buttery pastry legend, the croissant.
According to a new study from Sosland Publishing, consumers are going crazy for croissants. The study states that 42% of retail bakeries now carry croissants. That is a higher percentage than the perennial favorites, donuts and bagels. Part of what makes the croissant such a popular pastry is its unique ability to be made as either sweet or savory where it can be enjoyed throughout any point of the day.
Just look around and you will find croissants filled with chocolate and jams, breakfast sandwiches made with croissants, croissant dinner rolls and croissants cakes! The increasingly popular pastry can be enjoyed in so many different ways, its no wonder it's a hit with consumers.
The croissant's popularity can't just be credited to its delicious taste and versatility alone. After all, croissants cannot be enjoyed by the masses if there isn't enough produced to keep up with demand. Bakery equipment innovation has created machines that allow bakeries to mass-produce croissants and other products at the touch of a button. Bakery automation is nothing new, but the advancements made in bakery equipment technology have come a long way, and now one person can run a production line by themselves!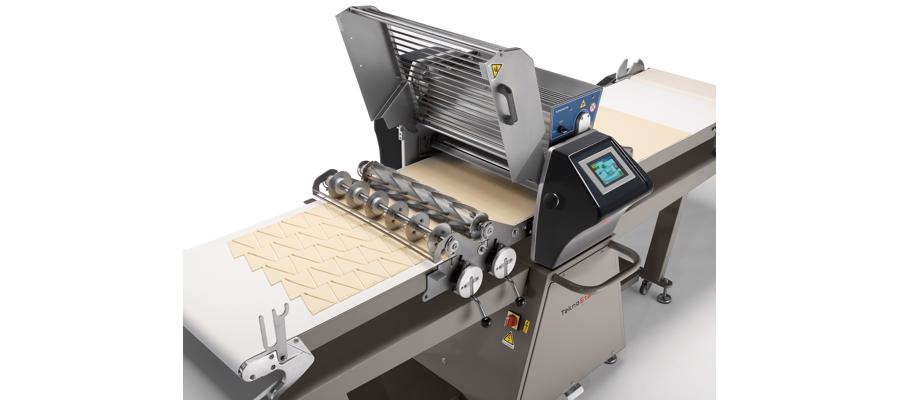 Empire Bakery Equipment is an expert in helping in-store bakeries, retail, wholesale and industrial bakeries automate their croissant and pastry production. Thanks to their line of reversible dough sheeters, bakeries can now laminate, sheet and cut their dough for croissants in one easy-to-use machine. Even better, it only takes one person to run the machine, so bakeries are saving money on labor costs on top of automating their production.
The simple addition of a bakery sheeter allows businesses to keep up with the growing demand of croissants. Automating production in a bakery is a time and money saver. The simple addition of a machine like a dough sheeter can help take a bakery to the next level. Today croissants are the popular bakery item, but tomorrow another worthy product can rear its head as number one. With the constant fluctuation in what's popular, it is essential that bakeries stay on top of trends and what equipment can help them sustain demand.