When it comes to baking at a large-scale production, being efficient and consistent as possible is crucial. Being able to produce quality product over and over again at a high rate is what makes a good wholesale baking facility into a great one. Empire understands wholesale facilities' needs and has put together wholesale baking solutions that fit the quality and consistency of the machines that Empire has offered for over 45 years.
Empire prides itself on offering the best bakery solutions to facilities and businesses of all sizes. Empire's wholesale solutions include bread lines, roll lines, pastry lines and wholesale dough production equipment. These lines can help make a wholesale bakery more efficient while producing a high-quality product consistently each and every day.
The Gravi-Flux, Empire's Wholesale Bread Line, can maximize production without sacrificing product quality. This is accomplished by an innovative design that ensures the machine does not stress or degas the dough, producing a final product that looks as if it were made by hand. This unique feature alone makes the Gravi-Flux a sought-after product for wholesale applications. Another feature that sets the Gravi-Flux apart from the rest is its ability to handle high-hydration doughs of up to 90% hydration!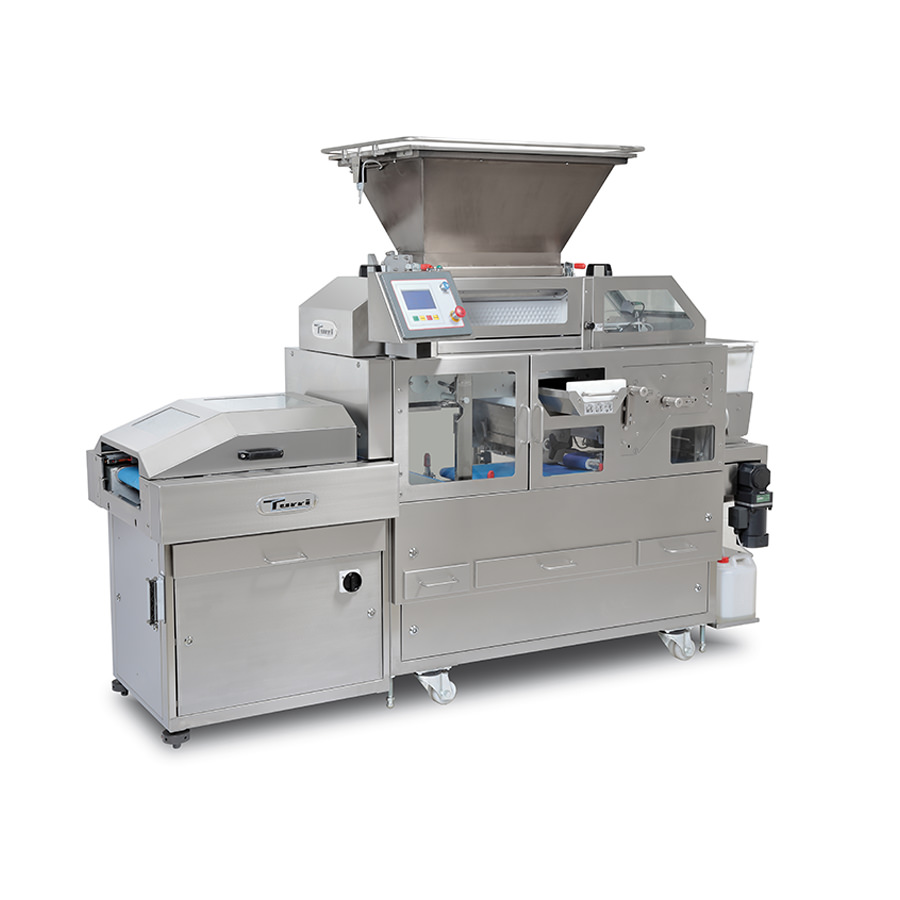 The innovation doesn't just stop at bread lines, however. Empire offers roll lines that consistently divides and rounds dough for roll or bun-style bread production, as well as pastry lines that help maximize and streamline the production of croissants and other pastries. The versatility and convenience of these wholesale bakery lines are a game-changer. Instead of a group of people working to manually produce products, one single person can operate these production lines, limiting your cost of labor significantly.
For those wholesale facilities looking to speed up dough production or add some machines to existing lines, Empire has got you covered as well! Our Volumetric Divider and Divider Rounder can help you speed up your dough production process. They can be used as a standalone production solution or inserted into a larger wholesale production line. The Volumetric Divider can be paired with the AR2 Eccentric Rounder which produces high-quality and consistent dough divisions at a rate of up to 1,800 dough rounds per hour!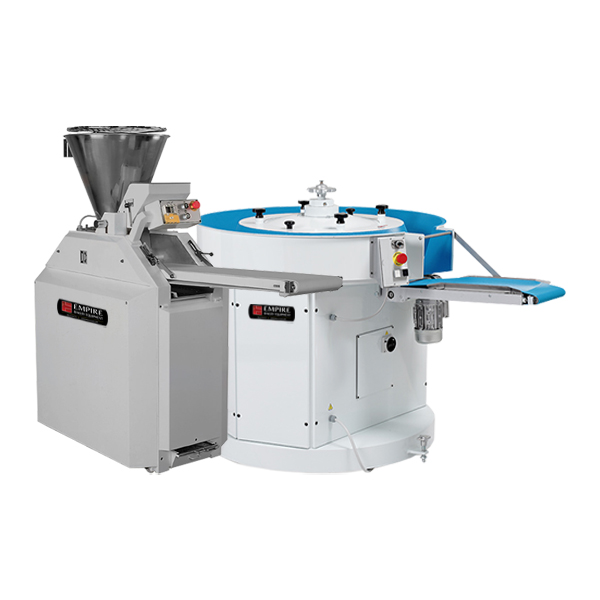 Empire prides itself on offering the latest and greatest in bakery machines. For over 45 years Empire has helped build better bakeries and with these recent innovative wholesale solutions, Empire is now building better wholesale facilities.