The bakery industry has been changing drastically over the last decade due to advancements in bakery technology. One aspect that bakeries have been more reluctant to change, however, is bread production. Artisan bakers stress the importance of a handmade and high-quality product when it comes to artisan bread production. Lately, however, the advancements in tech and the labor shortage of people with industry skills are leading more bakers to turn to automation.
Advanced technology and innovative equipment are changing the face of retail bread production. According to a Cypress Research Report, 18% of retail bakeries are addressing the industry labor shortage by increasing automation. Eighteen percent doesn't seem like that big of a deal, but this is a major increase in such a short amount of time. Only a few years ago, bakeries were staffing their shops with handfuls of experienced bakers that were hand dividing, rounding and shaping their artisan doughs.
These labor shortages are driving bakeries to adopt automated solutions for their productions. These bakeries are turning to Empire to help them automate their bread production without sacrificing the artisan quality that their consumers know and love. Luckily for these bakers, Empire offers a line of dough production equipment that will help bakeries automate without hindering that artisan quality.
When labor shortage is a problem adding a dough rounder and dough divider to a bakery can be an absolute game changer. One person can operate these machines and produce perfectly consistent dough divisions and rounds without ruining the quality of the dough. Finally give those tired and overworked hands a rest, no more hand dividing and weighing each dough piece manually. These machines will not only automate your bread production and promote a more efficient solution, but also help you save on labor costs.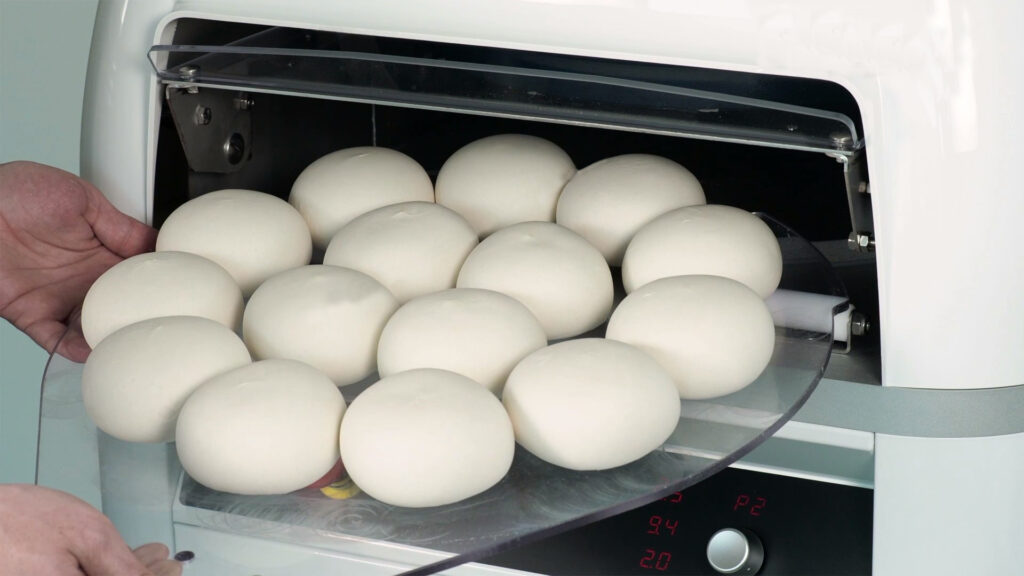 Bread production doesn't just stop with dividers and rounders. Having a high-quality artisan bread oven that can bake a large number of loaves at a time with consistency can take a load of stress off of your shoulders. Empire offers a line of artisan deck ovens, both gas and electric, that can bake up to 400 loaves per bake. Don't need that level of production and have a smaller bakery? No problem, Empire offers a smaller and more compact deck oven that can fit in the tightest of spaces and still produce the finest artisan bread.
The industry is changing, there's no doubt about that. The bakery industry is one that is ever-changing. From what products are currently trending to the latest innovation in bakery equipment, it is important for your bakery to have a finger on the pulse in order to adapt and succeed. For over 45 years Empire has been helping build better bakeries. With our expert knowledge of the industry and feel for the latest advancements in equipment, Empire can help your bakery get to the next level.