It's time for another IBIE and Empire is ready to rock the Las Vegas Convention Center with high-quality artisan breads, cookies, pastries, pizzas and artisan sandwiches. For IBIE 2022, Empire is bringing the baking by setting up a fully functional 600-square-foot bakery in their 1,800-square-foot Booth (#5519). Empire will be inviting expert artisan bread bakers and pastry chefs to produce exquisite products for exhibitors to sample at the show. Not only will exhibitors be able to sample delicious products, but they will get to witness first-hand how Empire's bakery solutions help produce such quality and consistent products. Here is what you can expect to find in our Dream Builders Bakery at Booth #5519.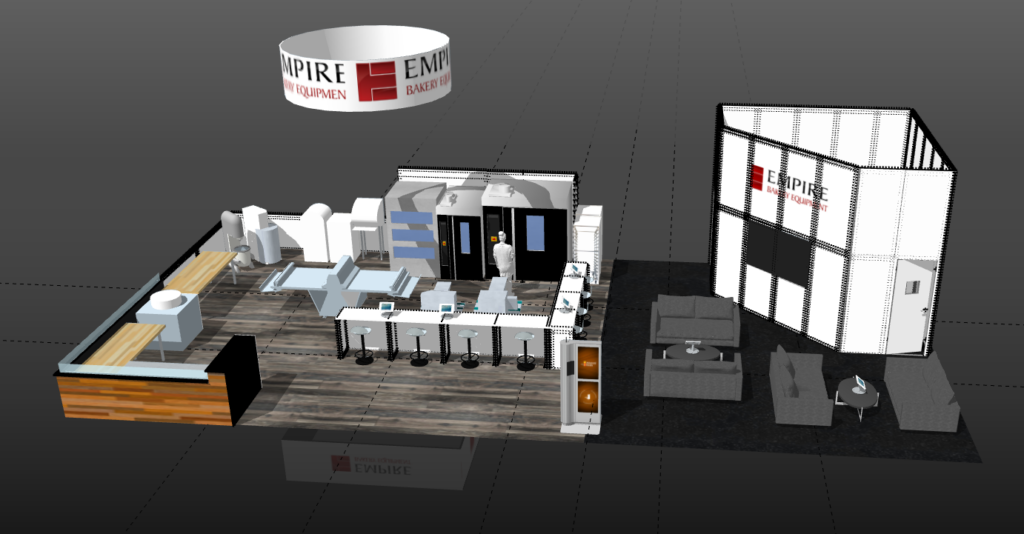 Empire has always offered state-of-the-art Deck Ovens And the LFM-D Electric Baking Modular Deck Oven is no exception. A perfect combination of modern design and technology mixed with traditional old-world baking techniques, the LFM-D will provide artisan-quality results while using significantly less energy than traditional deck ovens. Another oven you will find at the Empire booth is a FOX Single Rack Oven. The FOX offers high-quality rack oven baking in a compact design. Gentle airflow and an energy-efficient design provide the perfect bake and years of low-cost maintenance. These ovens will be pumping out some absolutely stunning products and putting their superior quality baking on display!
Great baking starts with a great mixer and that's exactly what you will find at Booth #5519. Empire's Dream Builders Bakery will be showing off both the EMP-TS Vertical Mixer and the IRIS Stationary Bowl Spiral Arm Mixer. The EMP-TS is the most versatile mixer on the market. This mixer allows you to consistently blend, mix and aerate ingredients with exceptional results. Perfect for a wide variety of applications from breads to batters, sweet and savory, the EMP-TS is the perfect addition to your bakery. The IRIS Spiral Mixer is an artisan baker's best friend. The IRIS' two-speed spiral and bowl rotation system provide optimal ingredient blending and dough development.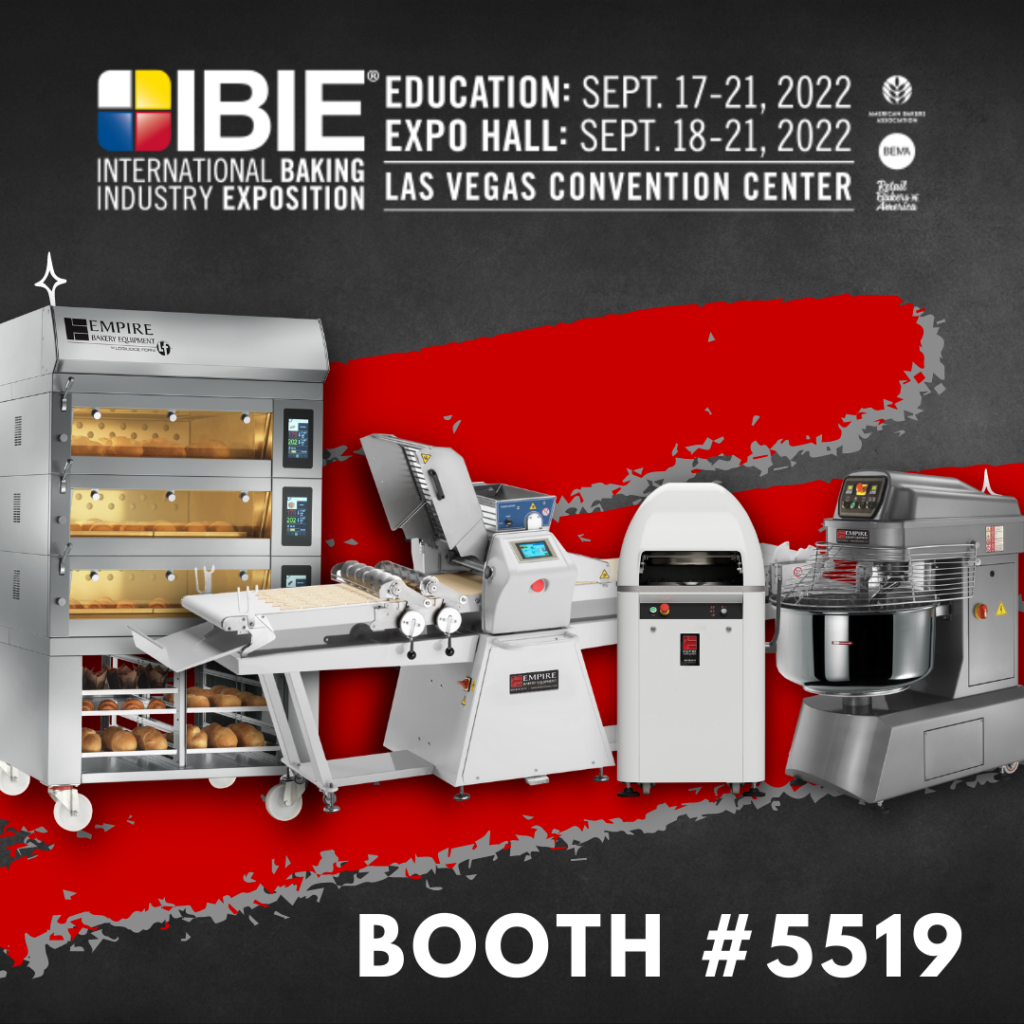 When you stop by Booth #5519, you'll see Empire's impressive line of dough production equipment at work. Bakers will be evenly and consistently dividing and rounding doughs with the SQG Grid Ready Dough Slicer with Grid Divider and the SPA Dough Divider/Rounder, and producing perfectly moulded baguettes with the FBM Automatic Dough Sheeter Machine. You will be able to witness just how easy these machines make the dough production process. Exhibitors will also be able to witness the state-of-the-art SMART Programmable Automatic Sheeter. The SMART Sheeter automates your dough sheeting processes with its SMART software and 50 pre-programmed production sequences!
And for our cookie junkies out there, Empire Cookie Depositors will be pumping out cookies of all shapes and flavors. The BabyDrop and the MAXIDROP Cookie Depositors will be in action for exhibitors to see in action. The Babydrop is a table-top depositor capable of producing 2-3 trays per minute, while the MAXIDROP can produce 5-7 trays of a wide variety of cookies per minute. So, if you plan to attend IBIE 2022, you now know that stopping by Booth #5519 is a MUST! Experience the best bakery equipment in the industry and taste the amazing products they are capable of producing. If you plan on attending and have not yet purchased tickets, Empire is offering 20% OFF your ticket price by using Promo Code: EXH5519! We can't wait to see you all there!